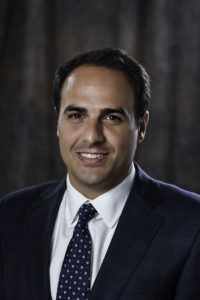 Bill is a partner at Langdale Vallotton, LLP. His practice focuses on commercial and residential real estate, zoning and land use planning, secured lending, business and corporate law, and estate planning and probate. Bill has significant experience handling the acquisition, financing and development of commercial real estate throughout Georgia. He routinely represents preferred-developers for national, net-lease tenants through all phases of the development, financing and sale process of such properties, including title examinations and curative title work, property acquisition and financing, the issuance of title insurance, zoning and land use matters, construction financing, and the ultimate sale of such properties and assignment of the underlying lease to investors.  Bill also represents several community banks in connection with secured lending and property foreclosures.
In addition to his transactional practice, Bill also regularly advises clients on employment matters, including the drafting and enforceability of employment contracts and restrictive covenants under Georgia law.  In 2011, and again in 2012, Bill lectured on the enforceability of employee restrictive covenants under Georgia law at the State Bar of Georgia's annual General Practice and Trial Section Continuing Legal Education Seminar, which included a discussion on recent Georgia legislation on that topic and how such legislation will significantly impact future drafting and enforceability of restrictive covenants under Georgia law.
Bill received his bachelor of arts degree in 1998 from Vanderbilt University, where he was a double-major in history and psychology.  He received his Juris Doctor, with honors, from the University of Florida's College of Law and was admitted to the State Bar of Georgia upon graduation from law school in 2002. Bill joined Langdale Vallotton in 2006 after practicing for over four years at the Atlanta-based law firm of Troutman Sanders, LLP. He is a member of the State Bar of Georgia, the Real Property Law Section of the State Bar of Georgia, and the Bank Counsel Section of the Georgia Bankers Association.
Atlanta Magazine and Law and Politics has named Bill as one of Georgia's Rising Stars in the legal profession, an honor achieved by less than three percent of Georgia attorneys under the age of forty. In 2012, Bill's legal peers selected him for inclusion in Georgia Trend Magazine's 2012 Legal Elite as one of Georgia's top-rated attorneys in the practice of Real Estate.  He received the honor again in Georgia Trend Magazine's 2013 Legal Elite in the practice of Taxes, Estates, & Trusts.  Bill is also recognized by his legal peers as an AV® Preeminent attorney in Martindale-Hubbell.
In the community, Bill previously served on the Board of Directors for the Greater Valdosta-Lowndes County United Way (serving as Board Chairman in 2013) and on the Board of Trustees for Leadership Lowndes, Inc.  Bill currently serves on the Board of Directors of the Law Alumni Council for the University of Florida, Levin College of Law and on the Community Council for the Valdosta-Lowndes County Chamber of Commerce, which serves as a liaison between the Chamber's Board of Directors and the Valdosta-Lowndes County community.  Bill also stays active in neighborhood affairs for Valdosta's historic Brookwood North neighborhood, where he and his wife, Joanna, reside with their two children, Olivia and William.
Contact Bill
Langdale Vallotton, LLP
1007 North Patterson St.
P.O. Box 1547
Valdosta, GA 31601
Email:bnijem@langdalelaw.com
Phone: (229) 244-5400
Fax: (229) 244-0453