Commercial Real Estate Law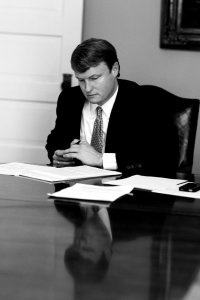 Langdale Vallotton, LLP is well known throughout the region for its commercial real estate department. The firm's commercial real estate lawyers have handled an astonishing volume of commercial transactions throughout the state of Georgia and the Southeast United States.
Our commercial real estate lawyers possess extensive experience in nearly every major sector of the commercial real estate industry, including industrial, hotel, retail, multi-family residential, residential subdivision development, affordable housing, health care, amusement parks and mixed-use developments. We represent developers, builders, public lenders and private investors in representation that ranges the full continuum of the development process. Several of our partners are seasoned investors and developers themselves, with interests in projects ranging from the Florida coast to Colorado. This experience allows us to approach our clients' needs and questions from both a legal and business perspective.
Recent representative engagements include: the assemblage, development and eventual sale of over $190 million dollars of industrial warehouse space in Savannah, Georgia, to Duke Realty, a publicly traded REIT, which resulted in Duke becoming the largest industrial landlord in Savannah; acquisition, development, financing and construction of full-service Embassy Suite hotels in the metro Atlanta area; development of numerous multi-family housing complexes; and the development and sale of numerous commercial parcels fronting Interstate 75 in Lowndes County, Georgia, including the development and assemblage of acreage to construct big-box retailers such as an Academy Sports, the first Gander Mountain in the state of Georgia, a Wal-Mart and a Sam's Club.
Our commercial real estate attorneys have experience with:
Acquisition & Development
Construction
Secured Lending Transactions
Commercial Leasing
Land Use and Zoning
Restrictive Covenants and Easement Agreements
Owners' Association Formation & Administration
Condominium Formation & Administration
Condominium Conversions
Negotiation and Drafting of Contracts, Acquisition Agreements, and Other Real Estate and/or Secured Lending Related Documents and Instruments
Title Examination & Title Insurance
SBA Loans 7(A) and 504
Conservation Easements

If you would like legal assistance with an upcoming commercial real estate case, please contact us.
From the formation of a business entity to its ultimate sale or dissolution, our attorneys are experienced at counseling clients involving all aspects of business entities, joint ventures and partnerships. Our business and corporate law attorneys strive to proactively address tax, financing, compensation, management and employment issues before they become a problem.
Specifically, our attorneys have significant experience representing clients in the sale, acquisition and management of automobile dealerships and advising those clients regarding the complexities involved with floor-plan financing and the sale and management of inventories that change on a daily basis. Our business attorneys also represent numerous local banks on matters involving secured lending and are adept at providing legal counsel regarding asset collateralization.
Whether handling a merger, an acquisition, a sale of a company or a financing or other commercial transaction, our business and corporate law attorneys have the experience to manage the most complex transactions and business matters. We pride ourselves on offering sophisticated and creative legal advice focused on helping our clients achieve their business goals.
For more information or to set up a consultation, please contact us.