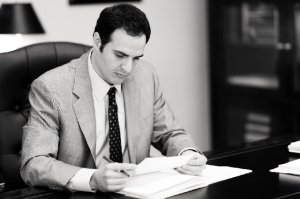 Real estate law, like many other practice areas, contains nuances that require in-depth expertise and hands-on experience to fully understand and master. At Langdale Vallotton, LLP, our real estate attorneys have over 35 years of experience practicing real estate law. We are equipped to handle both residential and commercial real estate legal matters, having worked in both markets since 1972.
No matter your real estate need – whether you're considering selling your home, purchasing a piece of commercial property or wanting to settle a real estate dispute – it's important to receive legal council prior to deciding a plan of action regarding property or buildings in which you are invested. Having worked with cases involving both residential and commercial real estate, we are familiar with state laws and regulations and understand what it takes to put the law on your side.
Commercial and Residential Real Estate Attorney
We invite you to check out our individual practice areas for more information on our approach to real estate law:
Wondering if a real estate attorney is a good fit for you? Consider our tips and advice.

Request a Free Consultation
Call Langdale Vallotton at 229-244-5400 or complete this form to request a free initial consultation.